The wonderful 3 Mormons:
BMC Studios and Stephen Smoot:
Jeff Lindsay shares this recent report of OT scripture on silver:
Latter-day Saints Q & A shares this:
Richard Bushman's 2010 Book of Mormon Archaeological Forum (BMAF) presentation is entitled "The Gold Plates in Mormon Culture and Thought."
Bushman also authored the widely-read biography of Joseph Smith, "Rough Stone Rolling".  Bushman likely knows Joseph Smith better than any other living human — from an entire career of meticulous research — and is a faithful Latter-day Saint.
Another video about metals and golden plates in MesoAmerica.  Daniel Johnson shares about metal plates in the Old and New World:
The LDS Church made a pamphlet — Gold Plates Used Anciently — in 1963.  You can read the pamphlet here.   The pamphlets shows many photographs & lists the dozens of metal plates found throughout the world.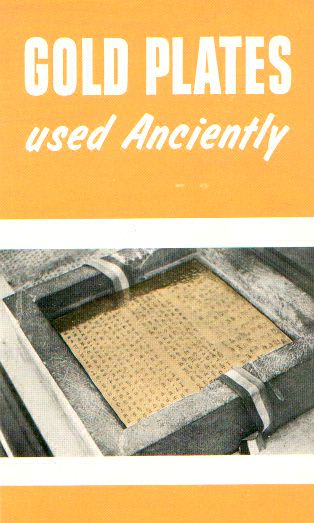 Brother Read Putnam wrote this article for the Improvement Era in 1966: "Were the Golden Plates made of Tumbaga?" Read it here.