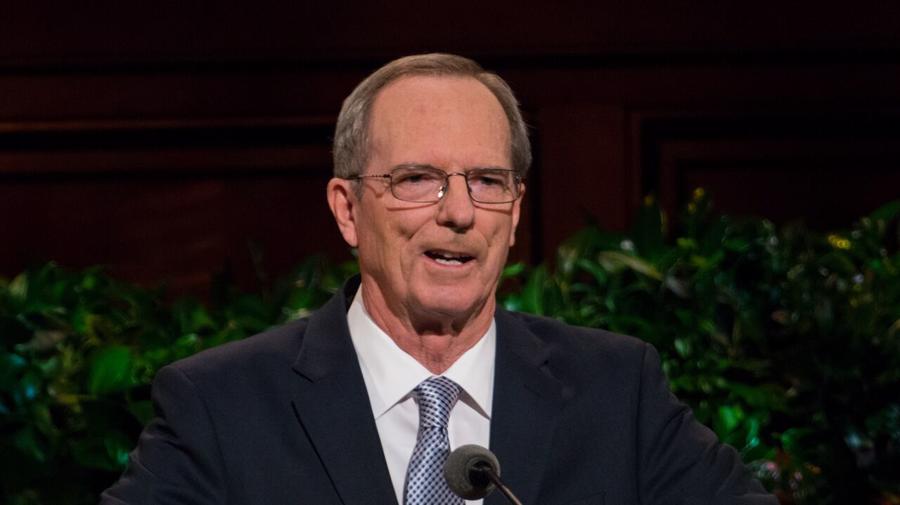 In Sunday's afternoon conference session, Elder Tad R. Callister directly addressed so many critical claims.  Watch the talk here.
Critics' Claims fall short.  Very short.  
Claim ONE:  Joseph was a creative genius at 23.
Critics now say this.  But nobody thought Joseph was a genius from 1820 – 1844.  Instead, they laughed at his "obvious" fraud.
100s of unique names, places, and details.  Where'd all that creativity originate?  Critics now claim Joseph used numerous books and materials.  Not a single person reported seeing Joseph with such.  Indeed, scribes, including Emma explained Joseph lacked notes or manuscript upon which to rely. And Emma further noted that Joseph couldn't have concealed such if he had tried.
In fact, Joseph dictated page after detailed, interwoven, harmonious page with his head in a dark hat, looking at a seer stone.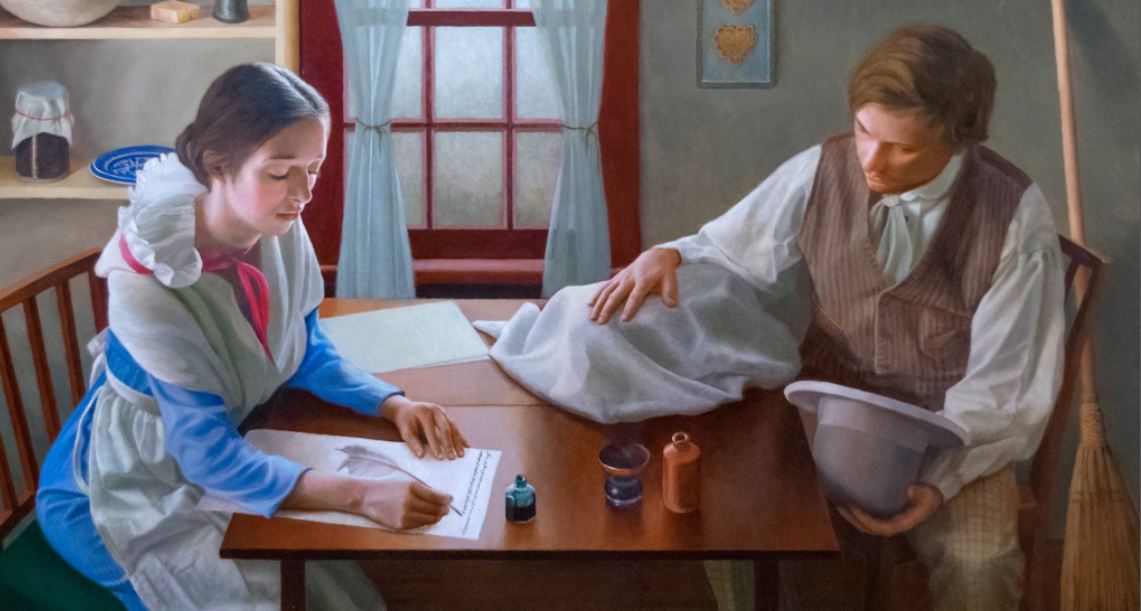 If he used the mountain of books (for which there is no evidence) as critics claim, how did he sift through it all, winnow out the irrelevant, and keep the intricate facts straight?  He dictated 500+ pages fluidly.  
To pull this scheme off, Joseph must have also had a photographic memory of prodigious proportions. But critics don't seem to have ever made that claim in his day.
The above only accounts for the book's historical content.
Claim TWO:  Joseph was a theological genius at 23.
Again, critics say this now, though they didn't in his lifetime.
Think of what the Book of Mormon contains.  Its teachings clarify and contradict Christian teachings of his time.  Joseph wrote that the Fall was a positive step forward.  Nobody claims that.  His dictation described the covenants of baptism.  Rich doctrinal insights into the Atonment and Resurrection.  Sermon on faith in Alma 32.  Allegory of the Olive Tree.
All of this was off the top of his head with no notes?  Not possible.  Instead, God's fingerprints are all over this book.
Why didn't anyone else say all of this in the last 1800 years?  "Geniuses" have lived and died.  It wasn't genius.  It was revelation.
Claim THREE:  Joseph was a naturally gifted writer at 23.
Joseph Interweaved names, places, strategies, coined phrases that are now on refrigerator doors, etc.   These are messages that live, breathe, and inspire.
Joseph dictated the entire work in 65 working days.  With only (mostly) minor grammatical corrections after that.  No working draft.  
Emma disagreed with this claim.  Emma says Joseph couldn't write a coherent letter.  Elder Nelson made 40 drafts of a recent conference talk.  Precision take work.  And time.  Lots of time.
What of Joseph's other claims?
Golden plates?  LOL!  Everyone knew in Joseph's day that papyrus and parchment was what the ancients wrote on!  Unrelenting criticism was heaped upon Joseph. Now experts know metal records exist elsewhere.
Use of cement!  Another LOL.  Till cement structures were found in ancient America.  Lucky guesser, Joseph!  
In spite of all the odds, Joseph guessed right over and over and over?  Sure.   
None of this — guessing-right-consistently hypothesis — makes sense.    Further, all 11 witnesses remained true.
The Book of Mormon is an inspiration.
From John Welch:  "Hours Never to be Forgotten: Timing the Book of Mormon Translation"