LDS critics often claim "all reputable" scientists or scholars say this or that in relation to the LDS Church.  Broad, sweeping claims.  Often lots of bravado and bluster.
Absolutely no evidence for this. Absolutely no evidence for that.
Is it true?  Science checkmated the LDS Church?
How could it be true when more and more faithful Latter-day Saints are doing Science.  The very Science the critics claim disproves the LDS Church.
Science is simply a method to understand truth.  Mormons are good geologists, statisticians, chemists, and are distinguished in every field of Science.  How Mormons interpret data for their personal lives is unique.  So is the way in which life-long agnostics interpret non-scientific data.
Experiments on bacterial genetics, plant growth, and other topics won't prove or disprove God.  Won't prove or disprove the Book of Abraham.  Nor the Book of Mormon.  Or a long list of issues.
Science answers how.  Faith answers why.
To repeat, has Science check mated the LDS Church?
Quick summary:  Nope.
Longer summary:  evaluate each specific critical claim in context.  When all relevant data is on the table "all scientists" don't tend to agree and/or the argument is often itself flawed with biases.
Let's first consider what "all scientists" believe.  Scientists, like most academics, tend to be very secular.
Many, many non-believers. Do non-believers believe in the Book of Mormon?
Nope.
Moreover, the individual critic frequently herself lacks a fundamental understanding of Science and how exactly Science would perform an experiment to unequivocally illuminate the question under discussion.
To unequivocally prove the LDS Church, the Book of Mormon, or other topic is obviously false — contrary to many critics' belief system — turns out to be quite challenging. In fact, it's impossible.
For example, a critic might say that no self-respecting scientist believes major battles with steel swords and wheeled, horse-driven chariots took place in Palmyra, NY around 400 AD.  And further, no archaeologists have found lots of steel blades, metal armor, and wheels in the ground.
Book of Mormon defeated in a single swipe?  Nope!
This is an example of a straw man.  I and every LDS scientist would agree.  Yet, there's more nuance to this situation than you may initially appreciate.
1) Joseph never called the hill near his home the Hill Cumorah.   That belief — that the hill where Joseph got the plates was the same site as the final Nephite battle — sprung up long after Joseph Smith passed away, as folks hypothesized where the Book of Mormon took place.  It didn't help that well-meaning Church leaders latched onto the idea.
The final Nephite and Jaredite battles likely happened in Mesoamerica — near where the entire narrative occurred.  Moroni wandered northward for decades.  36 years total.  A trek from Mesoamerica to NY can be accomplished by a fit person in around a year.
2) Nephi mentioned the fine steel of his bow and the Sword of Laban.  Both of these could have been made with technology of the time.  The Book of Mormon text doesn't otherwise mention steel swords.
Dr. Wade Miller discusses iron, steel, swords, the Bible, and the Book of Mormon.
3) The Book of Mormon mentions chariots, but doesn't indicate horses led those chariots.  These "chariots" could have just have easily been smaller animals or people pulling a litter on which rested a leader.
Lots on horses and the Book of Mormon here.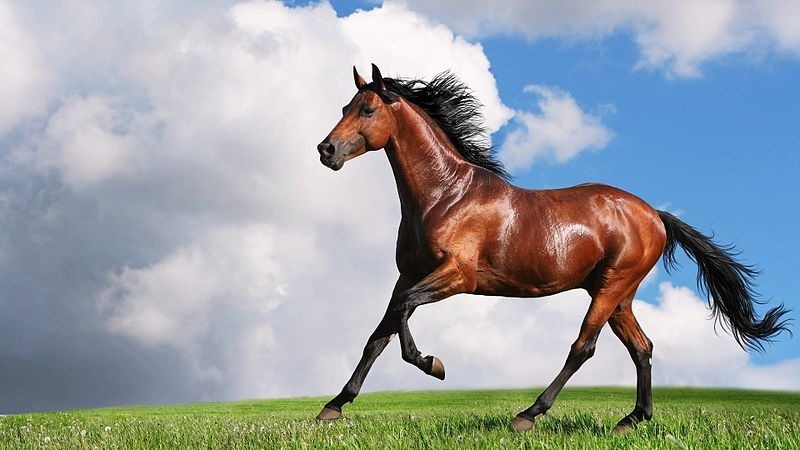 4) No archaeologists have excavated the Hill Cumorah.  Farmers have plowed the field, but no organized excavations have been undertaken.
I'd be suprised if anything were found, but the point still remains that nobody has done the research to rule out presence of metal Nephite objects.
So, when aspecific example is given by critics — and not simply exaggerated generalizations — the Book of Mormon typically stands on reliable evidence.  Sure, questions still exist, but critics' sweeping claims are nearly always uninformed and imprecise.
The same thing applies with claims toward the Lehites and DNA.  When one looks at all the evidence — and not simply listens to critics' absolute  and usually unsupported statements — the picture becomes clearer.
Watch Ugo Perego and Michael Whiting dispel common misconceptions.  These two scientists are leaders in the field of genetics, and see no conflict between their science and the Book of Mormon narrative.
Another scientist, Dr. Keith A. Crandall, converted to the LDS Church.  He discusses DNA and the Book of Mormon below:
A larger point should be emphasized:  how does one prove the Book of Mormon?  How does one disprove the Book of Mormon?  I'll argue one can do neither.
To say there's not a shred of evidence for the Book of Mormon historicity is a mischaracterization.   Haven't we — that is, LDS and non-LDS scholars — found things in Mesoamerica and elsewhere that are in sync with the narrative of the Book of Mormon?  Yep!
Critics used to say say steel wasn't known till 100s of years after Lehi.  And they mocked Joseph and the Book of Mormon for that.  That's clearly no longer believed.  We could list item after Book of Mormon item (silk, swine, iron, etc) that is no longer a mismatch or an anachromism.
See trends below:
I like the trend:
Surely, not everything matches and much work remains.  But to say there's no evidence is untrue. To prove or disprove is not possible.  To find supporting evidence is possible and is under way.  A complete fraud wouldn't be expected to get so many matches.
LDS scientists are the ones (no surprise!) who are interested in finding support for the Book of Mormon.  Other scientists typically don't care or are perhaps mildly opposed to such ventures and findings.  Again, no surprise.
Do atheist, Catholic, evangelical, or other scholars, who find wheat (or other disputed item in the Book of Mormon) in Guatemala, refuse to admit wheat was in the area?  No. 
They're scholars doing scholarly work. They publish their findings, regardless of implication. 
Does finding wheat in Mexico change non-Mormon opinion of the LDS Church? The Book of Mormon?  Probably not in the least.
Does wheat in Guatemala (if found) absolutely prove the Book of Mormon?  No.  Evidence for?  Absolutely.
So, let's allow scientists — Mormon and non-Mormon — to do their jobs:  Science.  And publish all findings.
The truth will take care of itself. I expect more and more evidence will be uncovered to support the Book of Mormon.