To start, perhaps the best resource is this:  https://mormonandgay.lds.org/
Elder Christofferson's brother, Tom, is gay.   Watch this Apostle discuss the authentic feelings LGBT people experience in this segment: "Feelings are Real and Authentic".
Elder Christofferson is further welcoming in this video: "Is There a Place for Me?"
LDS Daily produced this article:  Same-Sex Attraction, Safe Spaces, and the Savior.
Please watch many, many videos about this topic.  You'll be glad you did.  You'll learn a lot.
This is a blog by a gay administrator at BYU who recently visited our stake.  Wonderful man with an inspiring and challenging story.
Jeff at LDS Q&A created this on 2/16/20:
The 3 Mormons get a wonderful interview with Richard Ostler: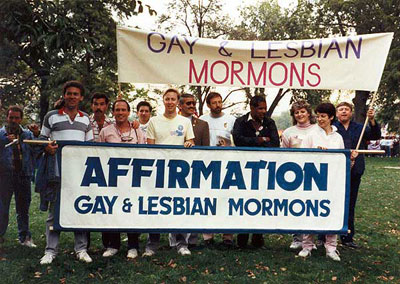 Another wonderful support group:  Affirmation.  They've been around for a long time!
Our Vision
Affirmation will be a strong, viable and financially sound organization.  It will be an inclusive LGBTQ/SSA Mormon organization serving tens of 1000s of LGBTQ/SSA Mormons, their families, and friends worldwide.
Many non-LGBTQ Mormons will know about Affirmation and choose to turn to Affirmation to learn more about how to support their LGBTQ Mormon family and friends.
Larger numbers of LGBTQ/SSA Mormons will be comfortable attending their wards as singles and couples.
Our stories and voice will have transformed non-LGBTQ/SSA Mormons' understanding of our experience and relationships.
Our Shared Leadership & Organizational Values
Christ-like love, respect, optimism, humility, patience, non-judgment
Authenticity, openness, diversity and integrity
Living by the Spirit to foster increased learning and understanding.
Model/be an example for others of a happy gay Mormon life.
Supporting all affected by the nexus of homosexuality and Mormonism, the interests of the individual being above the needs of the church.

Avoid taking positions on church doctrine.
Avoid taking positions on how people choose to act on their sexuality or not.
Provide a sounding board for those who are hurting.
Become a place of healing. Honor each  individual's path and help them process through it.

Own our faith, following our own inspired agenda as we welcome conversation with the church.
Encourage church activity among LGBT Mormons who are interested, creating a world where both homosexuality and LDS faith coexist.
Avoid duplicating anything being done by other groups but develop cooperative relationships to support others and bring us to unity
You must also visit ldslights.org, the Northern Lights Blog.  The 1st paragraph from their "About" page below:
"Northern Lights is the official blog of North Star International. It was created by several established bloggers who are believing members of The Church of Jesus Christ of Latter-day Saints and who have first-hand experience with issues surrounding homosexuality or gender dysphoria/transgenderism.

Northern Lights is to be a place where we and our readers can openly explore and discuss topics and issues of interest to the LDS community—and particularly as they relate to homosexuality and transgenderism in Mormon faith and culture—in an edifying and uplifting manner and within the framework of commitment to the beliefs and ideals of the Church."
Brief description of North Star International below.  So many resources available there.  Check it out!
"North Star supports Latter-day Saint individuals and families concerned with sexual orientation or gender identity who seek to live in joy and harmony within their covenants, values, and beliefs as members of The Church of Jesus Christ of Latter-day Saints."
Helpful presentation by LDS family therapist, Dr. Robinson:

Ty Mansfield is the co-founder of Northern Lights. Ty has written many articles, book chapters, and has published at least 2 books on the subject.
Ty was interviewed by Laura Hales on the LDS Perspectives Podcast:  Homosexuality and the Gospel
I watched this presentation (given in 2014) of Ty, and appreciated his perspectives. In addition to sharing his experiences and providing many helpful definitions, Ty shared published and widely known (among those in the field) data  regarding LGBTQ issues.
Lisa Diamond's (who is also lesbian) studies are specifically discussed around the 20:25 mark.
https://www.youtube.com/watch?v=TSa5yDsXkw0
For several minutes Ty cited Lisa Diamond, a Professor of Psychology at the University of Utah.  Ty uses the exact same data and slides that Dr. Diamond uses in her own presentations.  Dr. Diamond is a recognized expert in sexual fluidity, especially among women.  Dr. Diamond gave this lecture — Sexual Fluidity in Men and Women — in 2013 at Cornell.
Dr. Diamond's data below:
According to a 2002 study, 14% of all women and 7% of all men reported some level of Same-Sex Attraction (SSA).
Among that group reporting some level of SSA, most men (79%) and nearly all women (95%) reported attraction "mostly other sex."  You see, this isn't exclusive SSA.
In fact, only 21% of men and 5% of women with SSA were exclusively attracted to the same sex.  In other words, almost no women reported being exclusive lesbians.
Change in exclusive same-sex attraction in the U.S. population over the years (2002-2010).  Never 3% for men and never 1.5% for women.
More people report being bisexual (especially women on the right side), but the number of exclusive SSA (in black) is fairly constant.
Fascinating data.  I never realized that so many with SSA were not exclusively attracted to the same sex.
Ty and his wife were featured in LDSLiving.com in this story:  Living with Same-sex Attraction: Our Story
Editor's note:   
Same-sex attraction is a sensitive and complex issue. We feel it is important to try to understand how we can better meet the needs of friends, family, and Church members who experience SSA. Ty and Danielle graciously shared the following story as a first step in creating a more open dialogue about same-gender attraction in the LDS community. We are in no way suggesting marriage is a catch-all solution; we recognize everyone's experience is different. This is simply one man's story of finding fulfillment and happiness while living in harmony with the gospel.
Ty's book:
An invaluable resource on the topic of same-gender attraction, this unique volume includes six plenary chapters featuring notable authors and gospel scholars: Brad Wilcox, M. Catherine Thomas, Camille Fronk Olson, Wendy Ulrich, Robert L. Millet, and Michael Goodman.
In addition, each chapter includes personal essays or first-person stories of faith and commitment from Latter-day Saints who have dealt with same-gender attraction. Ty Mansfield says, "If you personally experience same-gender attraction, I hope the Spirit will impress upon you the depth of God s love for you, that you will know you belong in His church and kingdom, and that you will know there are many who walk this journey of faith with you."
Summary:  Jesus loves everyone.  The LDS Church embraces everyone.