The above  image embodies the LDS concepts relating to this subject, in my opinion.
Take the bolt out of the middle of these scissors.  Which blade will work well on its own?
Summary:  LDS people believe only the redemption of Jesus or His grace cleanses us from sin.  However, to show our love and obedience to His commandments and Gospel we do our best!  And, yes, we believed we are saved!
"After all we can do?"
Four talks on the subject.
#1:  March 2005 New Era (youth magazine)Tough Topics: Are You Saved by Grace or Works?
Key paragraph:  To gain eternal life, we need both grace and works. A Christian author, C. S. Lewis, compared grace and works to the blades of a pair of scissors. Both are necessary. To ask "Are you saved by grace or works?" is like asking "Do you cut with this blade or that one?"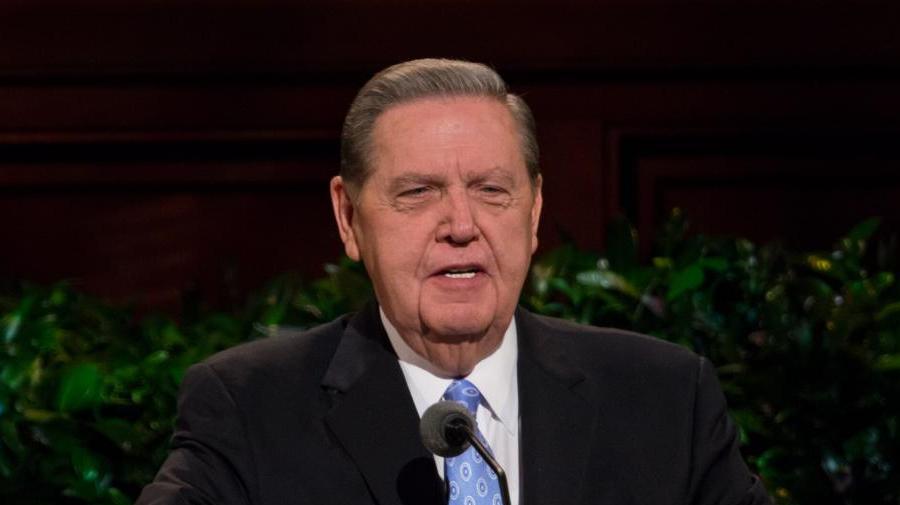 #2:  Elder Jeffrey R. Holland discussed the impossible pursuit of mortal perfection,  and that the gift of grace is the only way we are saved:
Key paragraph:  Except for Jesus Christ, there have been no "flawless performances" during mortality. "So while in mortality, let's strive for steady improvement without obsessing over what behavioral scientists call 'toxic perfectionism'."
Watch the talk by clicking the link below:
The Gift of Grace, the Impossible Pursuit of Mortal Perfection, and Salvation
#3:  April 1998, Elder Dallin H. Oaks:  Have You Been Saved?
Read the entire thing above (click underlined text)!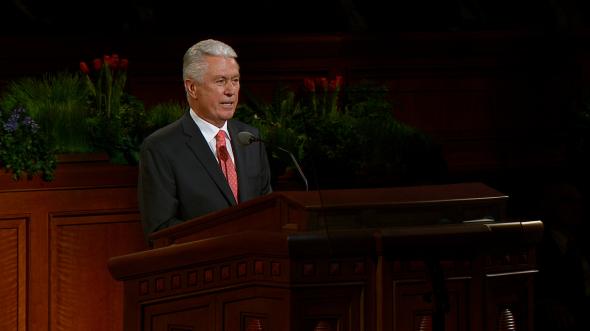 #4:  Elder Uchtdorf in 2015:  The Gift of Grace
Couple great paragraphs:
Because we have all "sinned, and come short of the glory of God"10 and because "there cannot any unclean thing enter into the kingdom of God,"11 every one of us is unworthy to return to God's presence.
Even if we were to serve God with our whole souls, it is not enough, for we would still be "unprofitable servants."12 We cannot earn our way into heaven; the demands of justice stand as a barrier, which we are powerless to overcome on our own.
After all we can do:
The prophet Nephi made an important contribution to our understanding of God's grace when he declared, "We labor diligently … to persuade our children, and also our brethren, to believe in Christ, and to be reconciled to God; for we know that it is by grace that we are saved, after all we can do."31
However, I wonder if sometimes we misinterpret the phrase "after all we can do." We must understand that "after" does not equal "because."
We are not saved "because" of all that we can do. Have any of us done all that we can do? Does God wait until we've expended every effort before He will intervene in our lives with His saving grace?
Many people feel discouraged because they constantly fall short. They know firsthand that "the spirit indeed is willing, but the flesh is weak."32 They raise their voices with Nephi in proclaiming, "My soul grieveth because of mine iniquities."33
I am certain Nephi knew that the Savior's grace allows and enables us to overcome sin.34 This is why Nephi labored so diligently to persuade his children and brethren "to believe in Christ, and to be reconciled to God."35
After all, that is what we can do! And that is our task in mortality!
In this podcast, Brother Scarisbrick illustrates the various stages of life and how our choices determine what we receive in the life to come from an LDS perspective. From our entrance into the world of spirits when we pass from this life into the next, to the final judgment at the last day, Brother Scarisbrick uses common sense answers in a conversational style that makes this topic easy to understand.
LDS Truth Claims on the atonement and grace:
I'll share quotes from three Christians below who share their view on the appropriate balance between faith and works.
#1) Robert Charles Sproul was an American theologian, author, and ordained pastor in the Presbyterian Church in America. He was the founder and chairman of Ligonier Ministries and could be heard daily on the Renewing Your Mind radio broadcast in the United States and internationally.
#2)  This pastor below, Mark Driscoll, explains the complementary principles of faith and works.  The primary area of disagreement Latter-day Saints would have with him is with his belief that grace can't be taken away (seemingly, no matter how destructive a person is) and that those without an opportunity to learn of Jesus are damned.  Otherwise, we agree with this fellow!
Further, he points out that most Christians he knows love to quote Ephesians 2:8-9 (works don't save, only grace of Christ does), but forget verse 10 (we were created in Jesus Christ for good works).
His final slide:  "Internal devotion to God (faith) produces external devotion to God (works)".  In other word, faith produces works.  Don't Latter-day Saints teach that?  I believe so.
#3)  Latter-day Saints agree with this West Virginia Christian's blog post, "Did Paul Teach Faith Without Works?"
His conclusion:   In conclusion, Paul worked and taught believers to work. These works were not works of merit like in the Law of Moses but works of faith, or works growing out of faith. Paul's faith was a working faith in which he "labored more abundantly than they all …" (1 Corinthians 15:10) Paul's teaching and the other New Testament writers' teachings agree. Faith-only salvation is a misconception; it is foreign to the New Testament.