Elder Bruce Hafen gave this talk in early 2017 at BYU-Hawaii:  "Faith is Not Blind."
Atheists often accuse believers of blind faith.  Faith without a shred of evidence!
This, unfortunately, may be true in some cases. Just as it's true for many uneducated atheists who have not deeply contemplated their positions. After all, many atheists were raised in atheist homes, and have not been challenged.
But it isn't true in my case or for many I know.  Indeed, we should all develop our beliefs in an environment of faith and reason.  Study and prayer.  Blind faith is untested faith.
Faith, reason,  and evidence are closely bound together.
Learning and study enhances belief. Faith (belief) and reason (study) are complementary.  Not mutually exclusive. The scriptures support this position.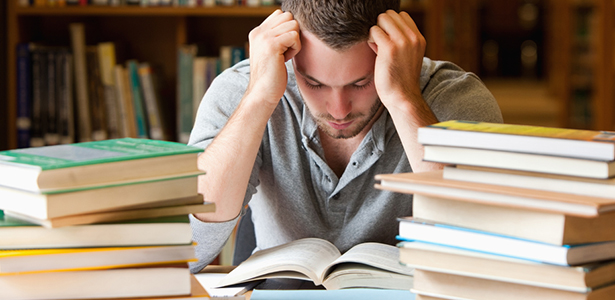 God wants us to have faith,  but not blind faith.  Developed, nurtured faith isn't blind.
Faith in your wife, after years of loyalty in marriage, is neither blind faith. Not at all, though it's still faith! 
The Apostle John (see John 20:30-31 below) included some — but not nearly all — of the events in Jesus' life so that we might believe in Him.  That thereby we might have eternal life.
In other words, understanding Jesus' life, miracles, and teachings helps us believe.  John didn't want us to believe blindly.
John himself was an eye witness.  Consequently, John shared the best evidence from Jesus' life so our faith would be anything but blind!  He shared evidence so our faith would be evidence based. 
John 20:30-31 King James Version (KJV)
30 And many other signs truly did Jesus in the presence of his disciples, which are not written in this book:

31 But these are written, that ye might believe that Jesus is the Christ, the Son of God; and that believing ye might have life through his name.
Lennox below makes a good case that atheists themselves exercise faith. Just as believers do.  Faith in the rational intelligibility of the Universe.
And, given their view — that evolution is a mindless, unguided process — they shouldn't trust their own minds and the Science they produce.
But they do. Blindly!  Oh, the irony!
In a 2-minute segment below watch John Lennox discuss this topic of faith and blind faith with a very uncomfortable Richard Dawkins.
Dawkins is arguably the most militant atheist living.  Atheists believe in faith.  Don't let them convince you otherwise.
Lennox argues that faith is based in evidence.  Dawkins says faith is only present where there is no evidence.  John points out that Richard Dawkins also exercises faith.  Faith in his wife, given past actions/loyalties.
Lennox is a brilliant, kind, and talented teacher.
Science developed in Western Europe precisely because Christians believed in a law giver.
In China and other areas, there was no unifying concept of a Creator.  The Gods, if they did believe in one or more, we're capricious. One couldn't systematically learn of the Universe.
Alvin Plantingsa asserts evolution itself undermines naturalism (more extreme form of atheism).