The Interpreter Radio Show can be heard Sunday evenings from 7 to 8 PM (MST) on K-TALK, AM 1640, or you can listen live on the Internet at ktalkmedia.com. Call in to 801-254-1640 with your questions and comments during the live show.
You might want to tune in weekly.
On Sunday, 3/11/18, they talked about the CES Letter and compared this to the anti-Mormons in the 70s, 80s, 90s, and 2000s.
The new format of the CES Letter with a huge laundry list has affected some people, unfortunately.  
This video shows how many people feel during their first brush with anti-Mormon material:
Growing up in the 1980s and graduating from high school in the early 90s, I rmeember hearing about Ed Decker's production, "The God Makers."
More than a few times I visited Christian bookstores and read their book chapters on Mormons, usually in the "CULT" section.  Sometimes I laughed.  Sometimes I didn't know what they were talking about.
In the early 2000s, during a break in  school — about 1/4 mile from the Mormon Handcart Park in Iowa City, IA — I decided to see what "The Godmakers" was all about.
Our hometeacher had many books on the topic, including "The Truth About the Godmakers", published in 1986.  He gave me a stack of books and I dove right in.
I probably read 10-12 books cover to cover.  Some of the material was brand new.  Other stuff I had heard from my parents.  All of the issues were a lot to cover in a few weeks of summer break, but I'm glad I tacked the material then, and have revisited the critical arguments since.
I first heard of the CES Letter in the summer of 2015.  I chat with all kinds of people around me.  On a plane trip — among lots of other topics — the woman to my left told me her LDS faith had been rocked by the CES Letter.  She said she had never heard of any of this stuff before.  I told her nothing was new that she was telling me.
It's true.  Those who've reviewed the CES Letter, feel free to review "The Truth About the Godmakers."  The author, Gilbert W. Scharffs, responds to each each scene and claim Ed Decker presents in his awful, over-the-top movie.   
Sadly, people left in the 80s, 90s, and early 2000s, in part as a result of the God Makers.  Surely, lots of other issues were involved.  It's never 1 single issue. They left in the 60s and 70s, due in part to work by the Tanners and earlier critics.
They'll, unfortunately, consider leaving today over material found in the CES Letter.  Interestingly, however, it's all the same material with very few exceptions.
Style is different, but the core arguments are almost identical. Ed Decker's style was inflammatory and sensational.  Jeremy presents as a helpless victim.  Nobody told him all this stuff.  On that topic — nobody told me! — consider listening to this podcast.
Geoff Biddulph is a convert to the Church of just over 15 years. Before joining he read a lot of anti-Mormon literature. However, it was the Spirit that converted him and helped him be open to being baptized. Since then, Geoff has read the book of Mormon more than 10 times and have read the entire Bible at least five times.
He has a large library of Church-related material from which he draws upon as he writes for the Millennial Star blog—where he has contributed for nearly a decade. He his wife Cindy were married in the Denver temple nearly 11 years ago and they now have five kids. He is joining us by phone today from Denver, CO. Geoff is here to talk about an article he wrote for the Millennial Star Blog entitled, "Why Didn't the Church Teach Me This Stuff"
Mind you, many people had heard of these issues for decades.  I'm a member of the John Whitmer Historical Association.
Topics that "destroyed" Jeremy's testimony have been debated among this associations members for decades.  Nobody hid this material.  Some study as they progress through the Gospel.  Most people — Mormons, Catholic, or atheist — don't study very much.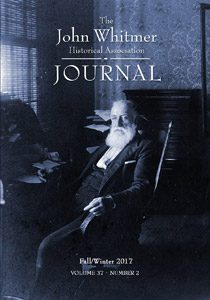 Jeff Lindsay has blogged in defence of the Church since 1994.  Jeremy Runnells is a young man who recently left the Church. Jeremy panicked with (to him) alarming, new information.
Why do these two people come to very different conclusions when facing the same issues? Why is one person's faith so brittle? Context and framing makes all the difference. Listen below:
I argue that many who leave today would not have left over the same material decades earlier.  Now Christians of all stripes, including Mormons, have an alternative that they never would have considered till recently: agnosticism and atheism.
These are more acceptable than ever.  More popular than ever.  More peer pressure to join these groups than ever.  Sam Harris, the handsome fellow above — one of the "new" atheists — attracts lots of folks to his flock.
Evangelical Christianity or other sects are usually not attractive to wobbly Latter-day Saints.  I've seen data showing 9 out of 10 former Mormons don't believe in God.  Decades ago this did not ooccur.
As they weaken in faith, so many members see no credible option for belief.  But what many don't initially realize is they've started to follow another faith: the faith of atheism/agnosticism.  Indeed, they put their faith in atheist podcasters and thinkers.
John Lennox discusses the faith of atheists:
Lennox schools prominent atheist, Richard Dawkins, on the topic of blind faith.  Even Dawkins operates on the basis of faith, no different than believers.
Returning to the woman on the airplane in 2015.   As I got to know her further, she recently had experienced divorce, had a special relationship with Heavenly Mother, by her own admission didn't like heirarchies & patriarchial arrangements, and was repulsed by polygamy.
In my experience it's virtually never about the big lists alone.  Other things are inevitably occurring in the lives of those who leave.  I've talked to many, many folks about their faith crises.  Nobody leaves who was yesterday in full faith, working at the veil.  It's always a years-long process.  Often involving other life issues.
Many, many people have spent much more time than Jeremy Runnells — the fellow who crowdsourced the CES Letter on the ex-Mormon reddit subgroup — in understanding these issues.
I learned about these issues decades ago and found virtually nothing new in his document.  Ed Decker, the Tanners, and a long list of critics before them have thrown lots of charges on the wall hoping that some will stick.  Some things we'll never know.  For many things, however, answers exist.  Study, prayer, and humility are key.
FAIR Mormon has thousands of pages of answers that can be searched via an internal search engine.  I'll list four other resources that have responded to each and every criticism within the CES Letter:
#1:  Jim Bennett.  Jim is the son of the late U.S. Senator, Bob Bennett.  Jim is entertaining, bright, articulate, and lots of fun to read.  Jim wrote for the Deseret News for years.  He's now running to fill an open seat in the U.S. House of Representatives.
http://stallioncornell.com/blog/2016/04/01/a-reply-from-a-former-ces-employee/
#2:  Brian Hales.  Brian is arguably the single greatest expert on Joseph Smith's polygamy.  Brian spent much time not only answering polygamy-related questions within the CES Letter, but was very efficient in responding to all other claims.
http://debunking-cesletter.com/
Further, Brian has built and maintained this incredible resource on Joseph Smith's polygamy (see JSP link below).  The critics may disagree with Brian, but they generally respect his research and scholarship.
Brian has shown in the linked site below, and Dan Vogel (one of the most prominent LDS critics alive) agrees, that there is no solid evidence of Joseph's sexual polyandry.  Polygamy?  Yes.  Polyandry?  No.
Brian's wife, Laura Hales, has made significant contributions toward educating Latter-day Saints.  Her book, "A Reason for Faith"  and weekly podcasts are very insightful and impeccably well researched.
#3:  Michael Ash.  Michael is a life-long defender of the LDS faith.  He has written these books (among others):  "Bamboozled by the CES Letter" and "Shaken Faith Syndrome."
#4:  Brett McDonald.  Brett created the "LDS Truth Claims" YouTube channel in the last year.  He directly responds to every charge found in the CES Letter.
One of my favorite presentations by Brett:
I recently found this blog — Conflict of Justice — that has many good points about the Book of Abraham and seer stones.  Since the Book of Abraham is a topic loved by the critics I thought I'd include this blog in the list.
If one is willing to leave the Church — an institution claiming to be the restored Church of Christ — he/she should consider all the data. Not only the cherrypicked information you'll find in critical material, such as the CES Letter.
Review the in-depth responses above and within the above links.
It would have been a very poor choice to leave the Church in the 60s, due to materials put forward by the Tanners. It would have been a very poor choice to leave the Church in the 80s, due to materials put forward by Ed Decker.
It is, likewise, a very poor choice to leave the LDS Church today, given this (hardly new) material copied/pasted by Jeremy Runnells and aggregated into the CES Letter.
Our culture is much more accepting of atheism and is increasingly secular. Folks form agnostic groups and support each other in their doubts and new faith online. Though society welcomes these new trends, the facts of the restoration and the divinity of Christ remain the same.
I urge to review all the data. There are reasons to believe.  Study and pray.  No blind faith. Inform your faith. The Gospel was restored through the Prophet Joseph Smith.